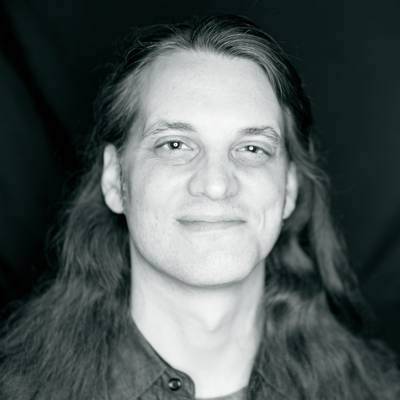 Mike Naglee
Bio
Depending who you talk to, Mike is an actor, singer, dancer, stage combatant, technician, programmer, maker, husband, or friend in some combination. He's one of those people folks call if they have a computer problem or need to find a troop of mimes at short notice.
Mike's life has revolved around technology and the arts since he was a toddler listening to his mother practice Chopin late into the night. A member of choirs, bands, and casts throughout high school, Mike graduated Marshall University with honors in 2003 majoring in Theatre with a minor in Music. Since then Mike has acted in numerous community theatre productions and local film projects, was a company member at Arts Resources for the Tri-State, and a founding member of Alchemy Theatre Troupe. He's been blessed to have worked professionally over the years as an actor, technician, programmer, and maker with various companies - most recently building live-action Dungeons and Dragons events at gaming conventions across the country with True Dungeon.
As always, Mike would like to thank his family, friends, and wife Jenn for all their love and support. He'd be quite literally lost without you.
Credits